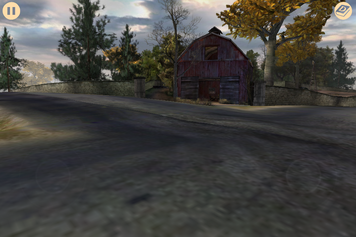 After you leave the old cabin you come on, a little down the road, Mr. Starcher's barn. This holds a vary special place in your heart. You and Amelia hid up here for the thrill of coming close to Horace Starcher and his wild personality. You were affraid of him, but Amelia was bold and talked you into sneaking into his barn. The part you liked about exploring that huge barn was you were able to share an edventure with Amelia. When all this happened you were fifteen. While up on that barn you kissed her. It was your first kiss and the first time it became evident that you and Amelia were destened to be together. As she said, "I always knew you'd be my first kiss."
The picnic basket is all the way in the back of the barn up in the loft. You have to climb there to see it. When you get there you will pick up a sandwich. Use it to lure the dog outside of
Amelia's father's house
so you can gain access there.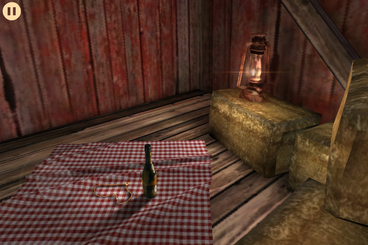 This is the last place you saw Amelia. The night before the
wedding
you and her went down to the barn to have one last picnic as childhood lovers. Little did you know this would be the last place you saw her. She told you about how she got a call from Frank that day from the Airfield. You didn't press her so the conversation ended there. But you did notice that he had given her a gold neckless.